Colored crystal chandelier with 6 arms in the colors of the rainbow
Product code: 170060100-G-Rainbow
Smaller design crystal chandelier made of vacuum-plated crystal glass. The color of the chandelier changes during the day according to the prevailing wavelengths of light. Like a rainbow, the chandelier plays with all the colors of the color spectrum. The same color effect can be found, for example, in Australian opal.

Courier services (UPS, TNT, FedEx)
Czech post, Airfeight (EMS)
We usually ship most chandeliers within 3 days. More about delivery
The current shipping status of this product: 4 - 6 weeks
Price exclude VAT. Tax will be updated during checkout based on your billing and shipping information.
Adjustment of this chandelier
Do you want to change this chandelier? We can adjust its size, number of bulbs, type and color of trimmings, finish, chain length etc.

I want to adjust ..
---
Description of the product
The design glass crystal chandelier with 6 profiled glass arms, molded coated glass.
Trimmings: Cut vacuum coated crystal almonds.
Gold metal finish (polished brass).
The gold brass tubes covering el. sockets.
6 candle bulbs E14 (EU)/ E12 (the US standard, max. 40W
Dimensions (W x H): 50 x 55 cm/ 20.4"x22.4"
(measured without a chain).
The chandelier comes with a 0.5 m brass chain and a ceiling rose.
Weight: 6 Kg/ 13.3 lb
Packaging does not include bulbs.
The maximum time for sending: 5 weeks
You can order metal finish: Silver (nickel coated brass), or pure gold Brass.
Photo - Candlestick with the same glass finish. A layer of metal oxide is permanently bonded to the glass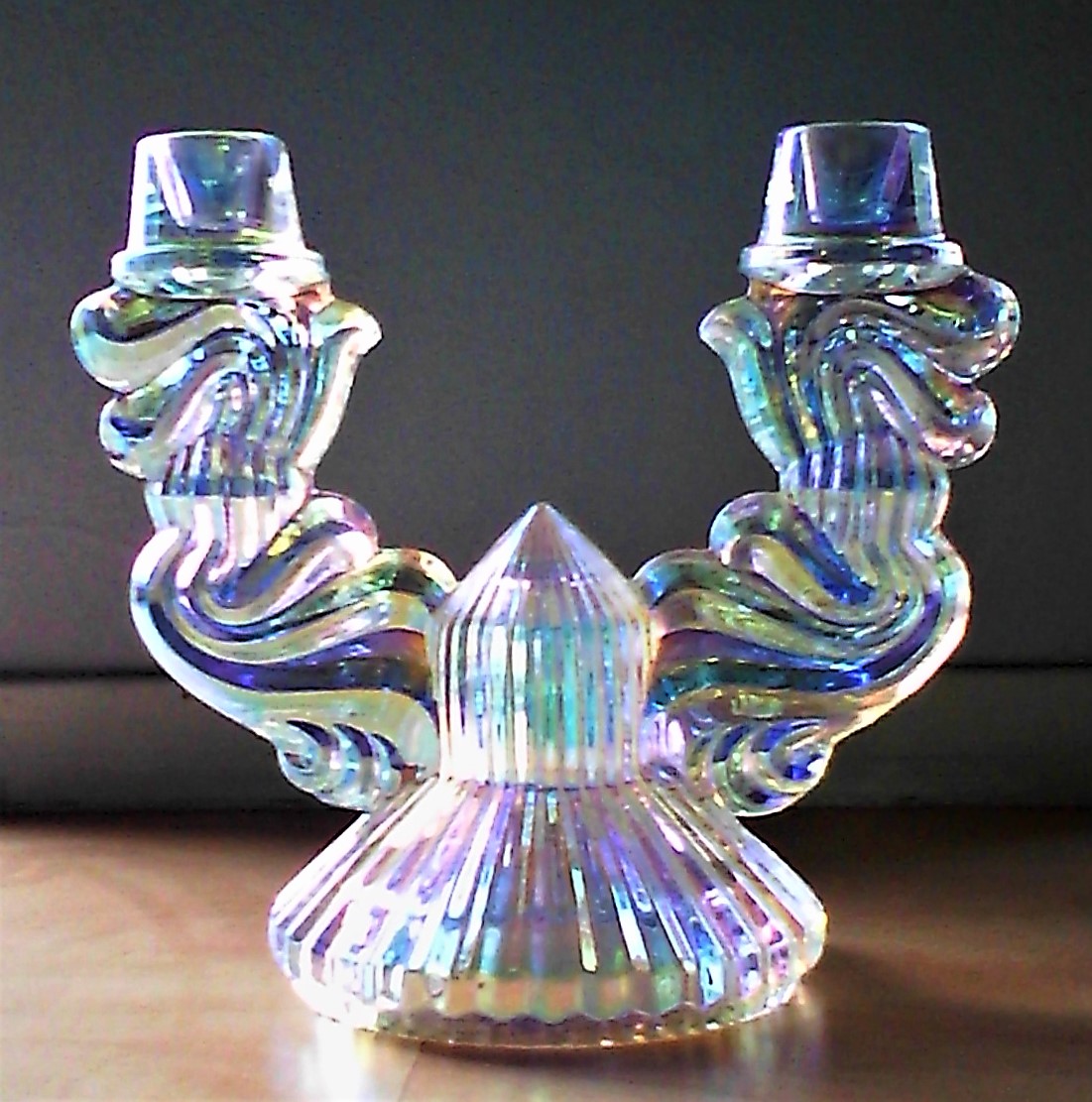 Dimensions and additional info