5 Arms Crystal chandelier with violet glass grapes
Product code: 11071-5-V-Hrozny
Glass crystal chandelier decorated with colored sand-blasted grapes.

Courier services (UPS, TNT, FedEx)
Czech post, Airfeight (EMS)
We usually ship most chandeliers within 3 days. More about delivery
The current shipping status of this product: 3 weeks
Price exclude VAT. Tax will be updated during checkout based on your billing and shipping information.
Adjustment of this chandelier
Do you want to change this chandelier? We can adjust its size, number of bulbs, type and color of trimmings, finish, chain length etc.

I want to adjust ..
---
Description of the product
The design Crystal chandelier with violet glass grapes incl. hand-processed glass leaves.
Body of the chandelier - Pressed crystal glass.
5 arms - E14 bulb, 40 watts
Dimensions (W x H): 53 x 43 cm/ 21.6"x17.6"
(measured without a chain).
Weight: 5 Kg/ 11.1 lb
Packaging does not include bulbs.
The maximum time for sending: 14 days.
You can order various colors and versions (sand-blasted, cut) of glass grapes
---
Optionally, the color of the sandblasted glass grapes can be changed. Instead of sandblasted grapes, you can also have more luxurious grapes cut - See the picture below.
More in Custom production of chandeliers.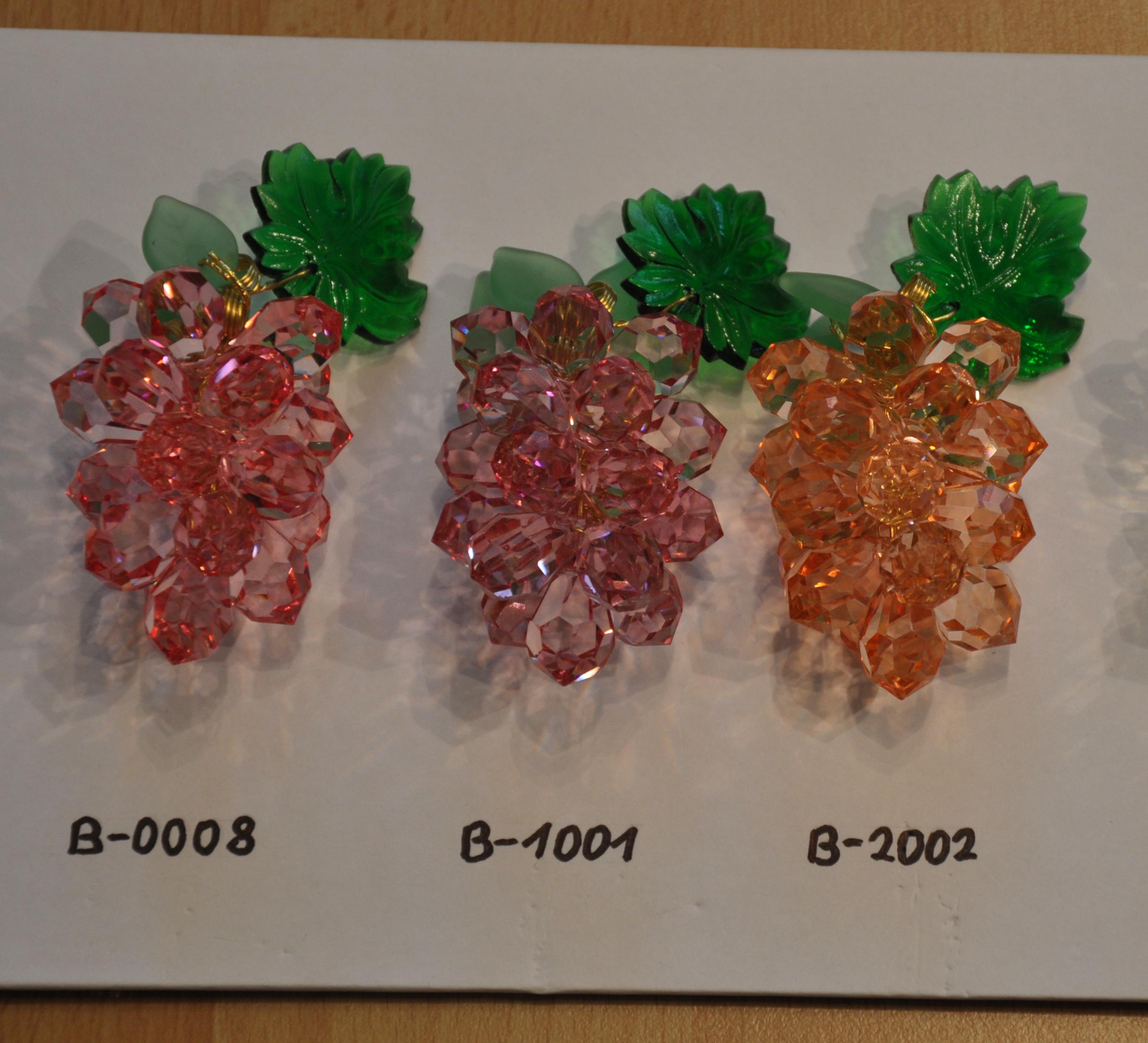 Dimensions and additional info
Height:
43 cm
Width:
53 cm
Gross weight:
5 kg
Number of bulbs:
5
Color of metal:
gold
Application:
Living room
Styles:
Rustic style
| | |
| --- | --- |
| Height: | 43 cm |
| Width: | 53 cm |
| Gross weight: | 5 kg |
| Number of bulbs: | 5 |
| Color of metal: | gold |
| Application: | Living room |
| Styles: | Rustic style |