Product code: 14900-9-V-Black
Black Maria Theresa chandelier with, 8+1 bulbs and cut black almonds.

All chandeliers we usually ships in 3 days. More about delivery
Price exclude VAT. Tax will be updated during checkout based on your billing and shipping information.
Adjustment of this chandelier
Would you like to change the selected chandelier? We can adjust the size of the chandelier, number of bulbs, quality, color and type of crystal trimmings, metal finish, height of hanging of the chandelier and the like.

I want to adjust ..
---
Description of the product
Maria Theresa crystal chandelier with black metal finish.
Trimmings hand black polished almonds (arms decorated with clear glass Rosettes).
All glass parts are made of hand blown and hand-cut crystal glass
Flames 8, total 8+1 bulbs i.e. 8x bulbs E14 arms and 1x E27 40W
(The central bulb is the middle in the hand cut glass vase)
Dimensions (W x H): 73 x 79 cm/ 29.8"x32.2"
(measured without a chain).
The chandelier comes with 0.5 m tested brass chain and ceiling rose.
Weight: 14 Kg/ 31.1 lb
Packaging does not include bulbs.
The maximum time for sending: 21 days.
You can order metal finish: Silver (nickel coated brass), or Gold/gilded Brass
This chandelier can be ordered with almonds or flat Pendant trimmings.
---
Optionally, you can order any other colors or design.
See custom made production ..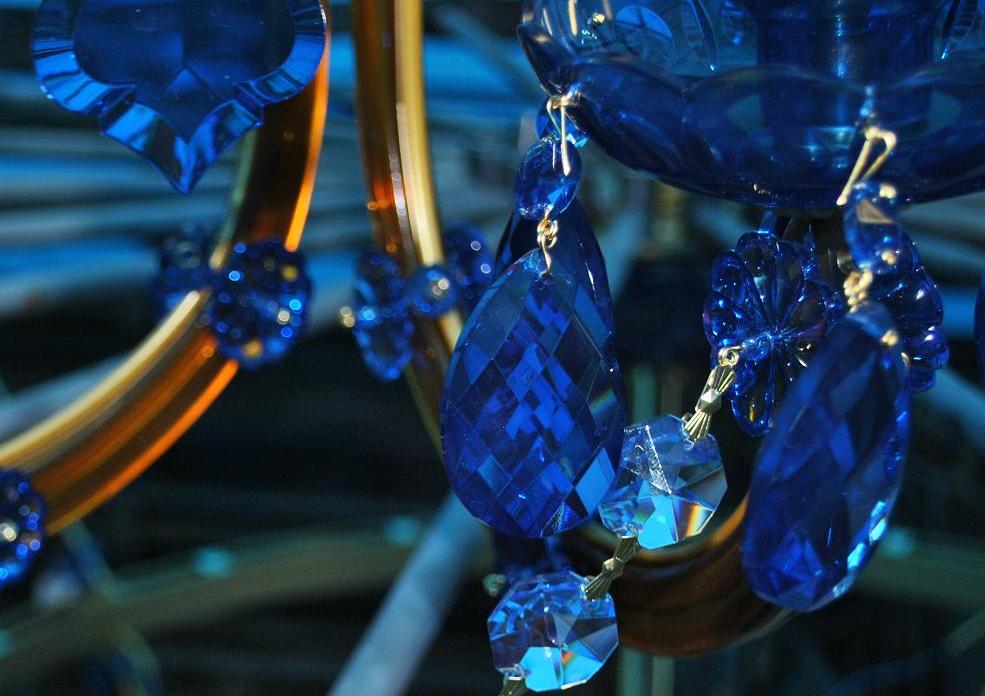 Dimensions and additional info